Phoenix Enterprises FYI page about our Interconnection products: Connectors, IC Sockets, Wire, Cable, Hand Tools.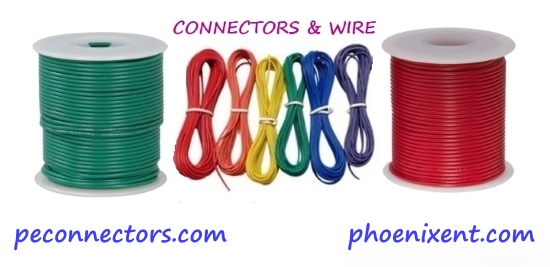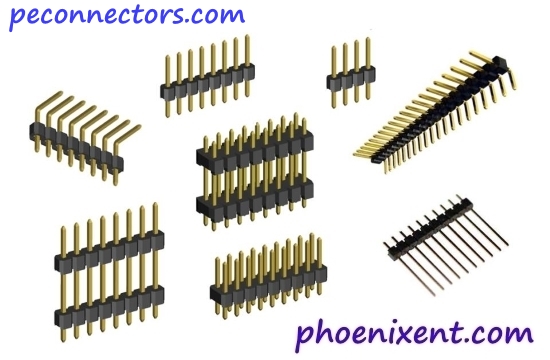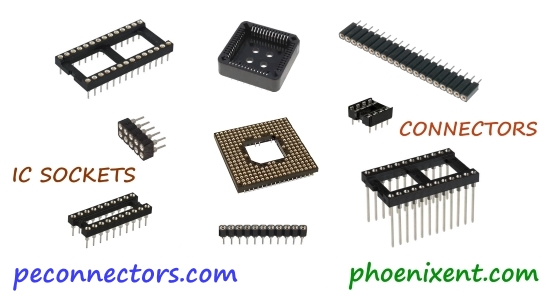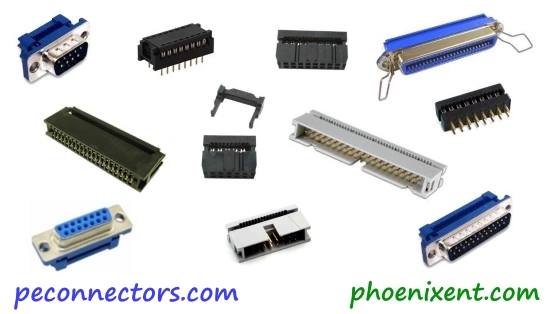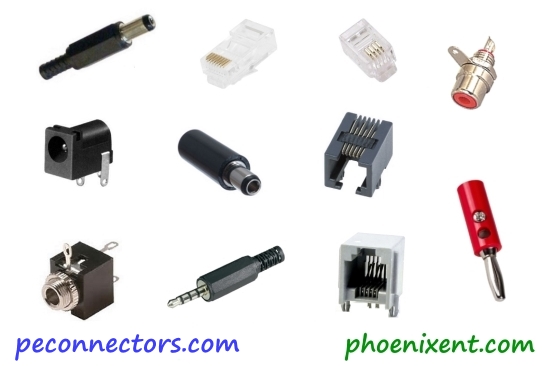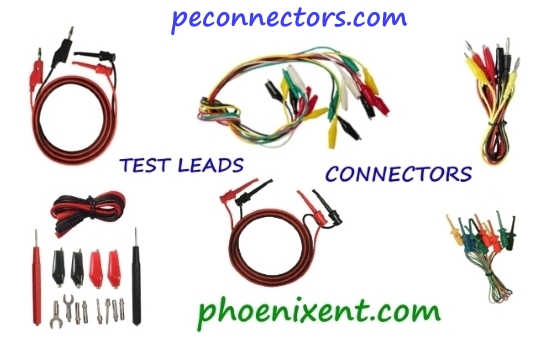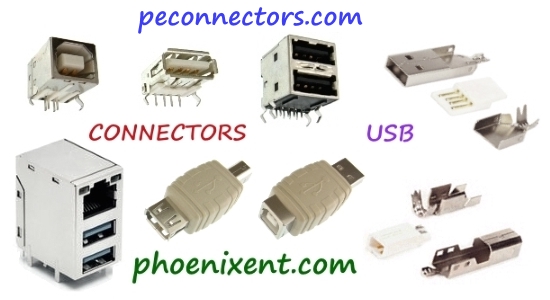 Phoenix Enterprises
Connector
Offerings: Centronics Connectors, DIN 41612 (Eurocard) Connectors, Circular DIN Plugs & Jacks, Mini DIN Jacks, DIP Component Carriers & Plugs, D-subminiature Connectors, Edge Card Connectors, Breakaway (snappable) Pin Headers, Shrouded Headers, Low Profile Box Headers, Friction Lock Headers, Machined Headers, Female Header Sockets, Jumper-Shunts, BNC Connectors, F type Connectors, RCA Jacks & Plugs, Modular Jacks & Plugs, Telephone Plugs & Jacks, DC Power Plugs & Jacks, Audio Phone Plugs & Jacks, Terminal Blocks & Strips, Battery Snaps, Solderless Terminals & Tabs. We offer Pin Header Strips in many configurations: large variety of pin-counts and heights, including Elevated Long Pin Headers and Dual Insulator Board Stacking Headers. We offer: Board Mount (PCB) interconnects, Wire-to-Wire crimp wire harness connectors, Insulation Displacement Connectors (IDC) for flat ribbon cable termination.
Phoenix Enterprises
IC Sockets
Offerings: DIP Machined IC Sockets, DIP Stamped Dual Wipe IC Sockets, Shrink DIP IC Sockets, Wire Wrap DIP Sockets, PLCC Through-Hole Sockets, PLCC Surface Mount Sockets, PGA (pin grid array) IC Sockets, ZIP (zig-zag) IC Sockets, ZIF (zero insertion force) IC Sockets, Small Transistor Outline Sockets, SIP (single inline package) Sockets, SIP Wire Wrap Sockets, Machined Female Header Sockets-Receptacles, SIMM Sockets, DIMM Sockets, Crystal Oscillator Sockets, SOJ IC Sockets, Carrier Sockets, Single Pin Sockets-Terminals. We offer Machined Socket Strips in single row (SIP) and dual row configurations, large variety of pin-counts and heights, including ultra low profile pins for the space-saving PCB stacking applications.
Phoenix Enterprises
Bulk Wire & Cable
Offerings: Flat Ribbon Cable, Wire Wrapping Wire (UL1423 30 gauge Kynar Wire), Pre-cut & Stripped 30 awg Kynar wires, Stranded Insulated Hook Up Wire, Pre-cut Pre-stripped Pre-formed Jumper Wire Sets. We also offer
Wire & Cable Assemblies & Jumper Test Leads
(mini hook-grabber, banana plug, alligator clip).
Phoenix Enterprises
Hand Tools
offerings: Insulated Terminal Crimpers, Wire Ferrule Crimpers, Open Barrel Terminal Crimping Tools, Modular Plug Crimpers, IDC Crimping Tools, Coax Connector Crimpers, Coax Cable Strippers, Precision Micro Cutters, Wire Strippers, Wire Wrapping Tools, Precision Screwdriver Sets, Manual Desoldering Pumps, Solder Tip Cleaners, Soldering Aid Sets, Flux Bottles, Anti-static ESD Wrist Straps & Mats, DIP IC Extraction Tools, PLCC IC Extractors, Tweezers Sets. We offer a variety of precision Pliers: Flat-Nosed Pliers, Bend-Nosed Pliers, Round-Nosed Pliers, Long Flat-Nosed Pliers.